Julia Evans writes programming magazines that explain languages and concepts intuitively.
Julia been sharing her SQL learning bits on twitter for a while, but now collected them in this amazing 28-page magazine.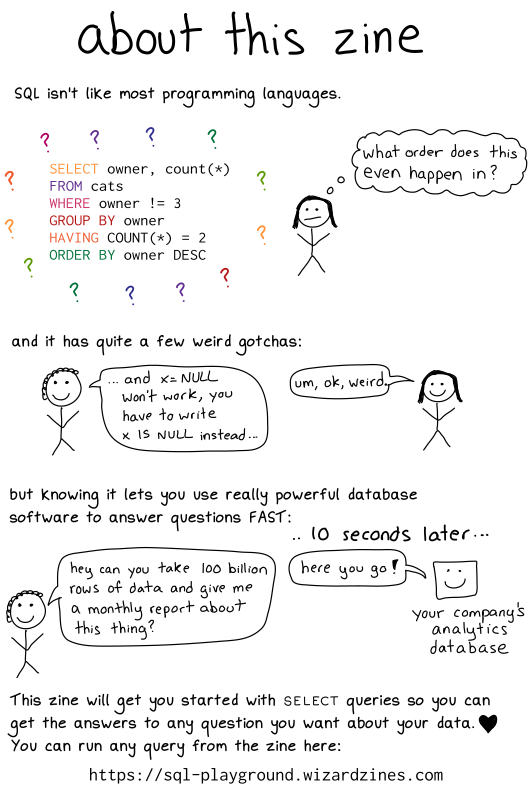 This zine explains SELECT queries step by step with tons of examples that will show you exactly what's happening when you run a query. You'll be able to easily translate your questions about your data into queries and get answers fast.

Julia Evans (via)
The magazine will set you back 12 dollars, but will make you a SQL master in no time. Plus, you will always have a cheat sheet by hand! Here's what's in it:
Here's some of the actual contents you can expect, via Julia's Twitter and the original webpage:

The title of the magazine is also quite well thought out : ) I hope you enjoy it!