A few months back I wrote about how Rackspace confuses their shareholders using bad data visualization in their quarterly reports.
Mort Goldman — one of my dear readers — pointed me to this great tutorial by Kamil Franek where he shows 7 ways to visualize income and profit and loss statements. Please visit Kamil's blog for the details, I just copied the visuals here to share with you.
Maybe we should forward them to Rackspace as well 😉
Kamil uses Google/Alphabet's 2018 financial reports as data for his examples.
Here are two Sankey diagrams, with different levels of detail. Kamil argues they work best for the big picture overview.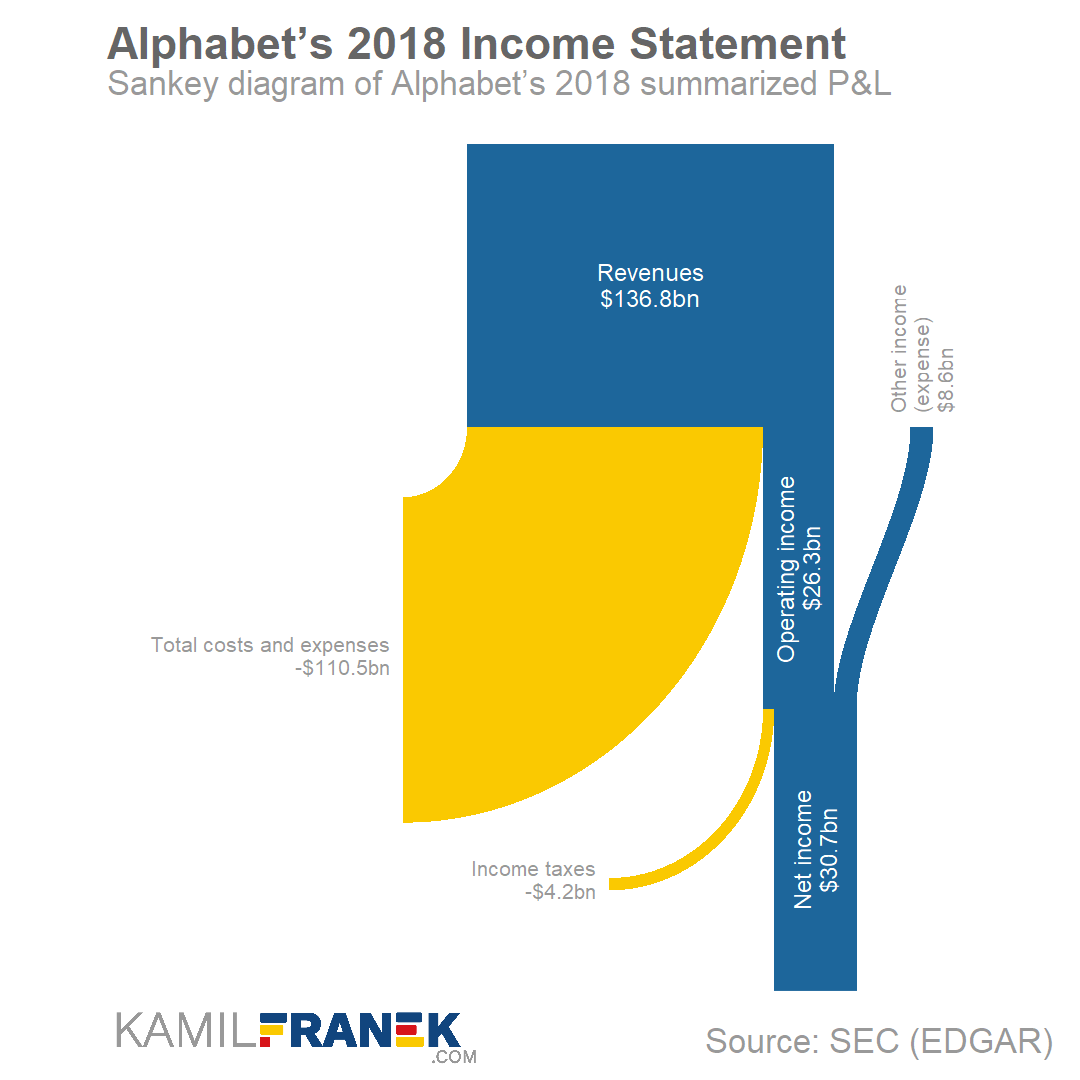 I dislike how most text 90 degrees rotated, forcing me to tilt my head in order to read it.
An alternative Kamil proposes is the well-known Waterfall chart. Kamil dedicated a whole blog post to creating good waterfalls.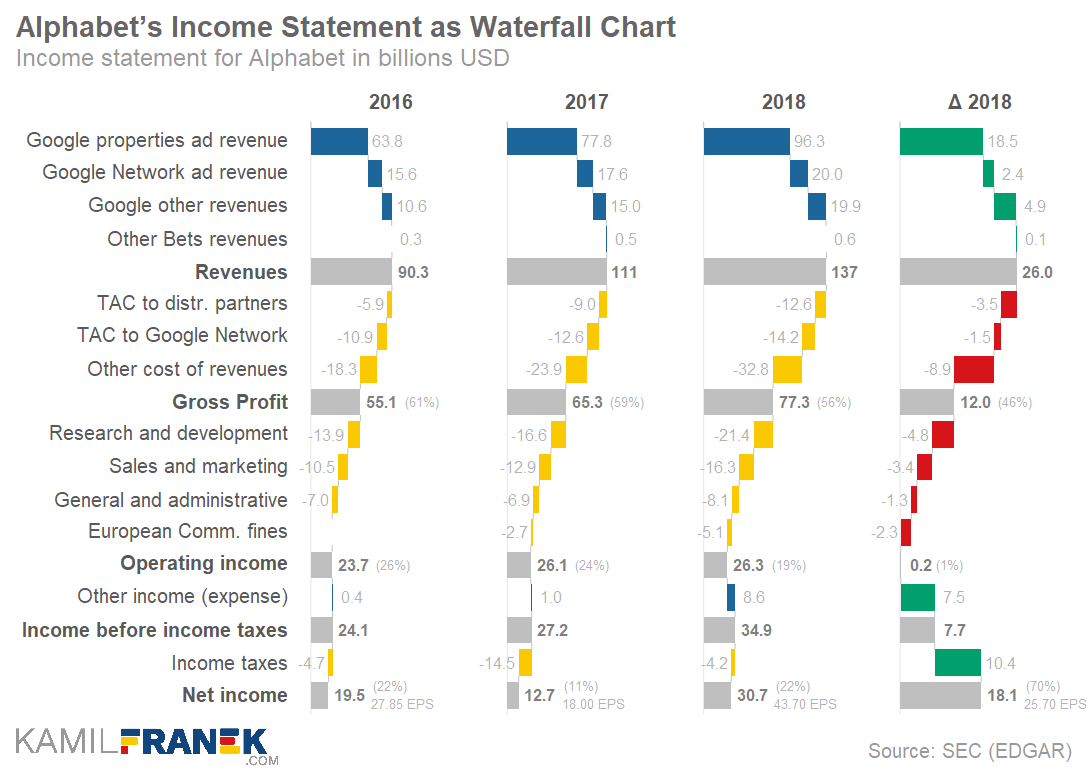 One of my favorite visualization of the blog were these two combined bar charts. One showing the whole bars stacked, the other showing them seperately. The stacked one allows you to discern the bigger trend. The small ones allow for within category comparison.
Love it!
Not so much a fan of the next stacked area chart though. In my opinion, a lot of ink for very little information displayed.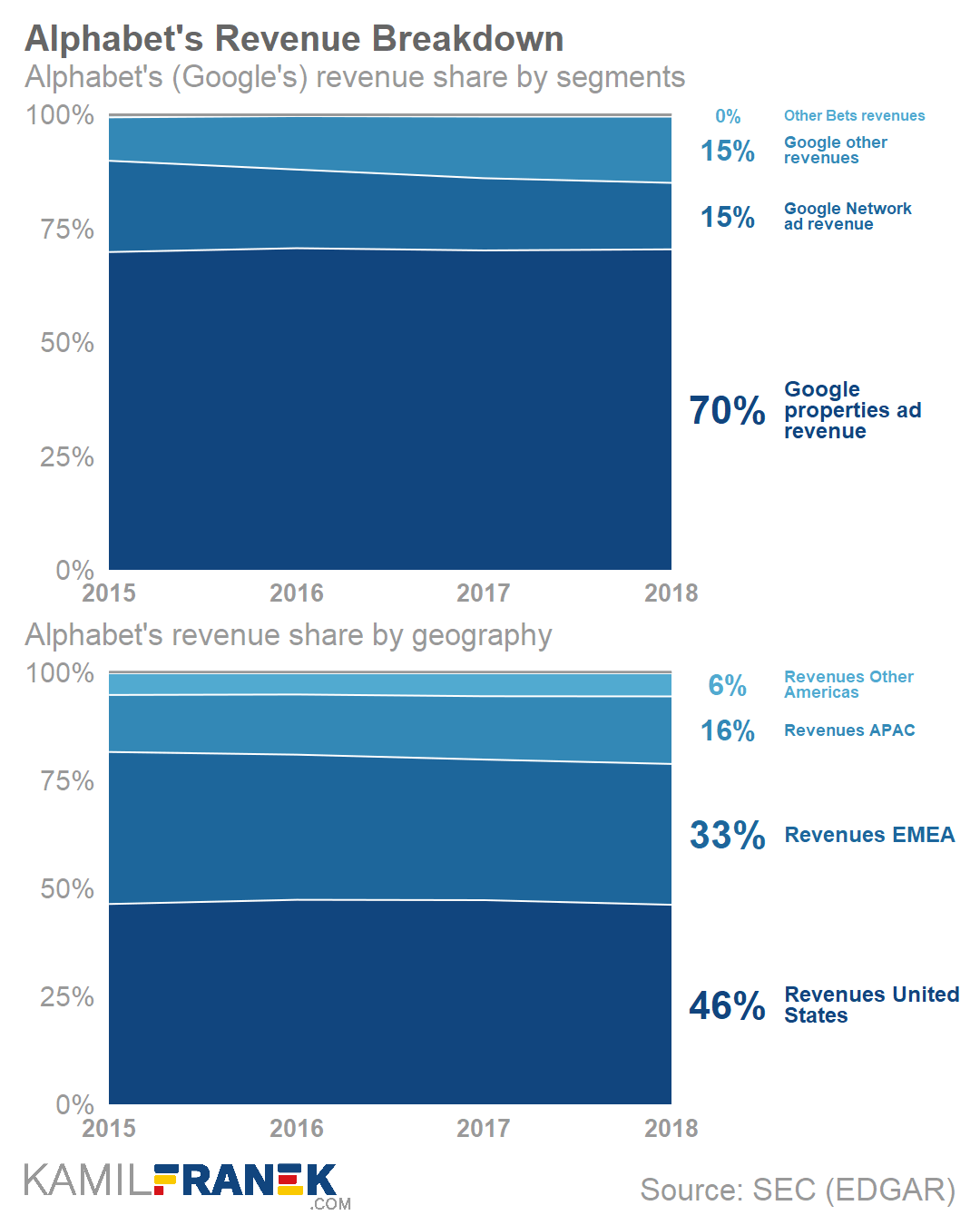 The colors in this next one are lovely though: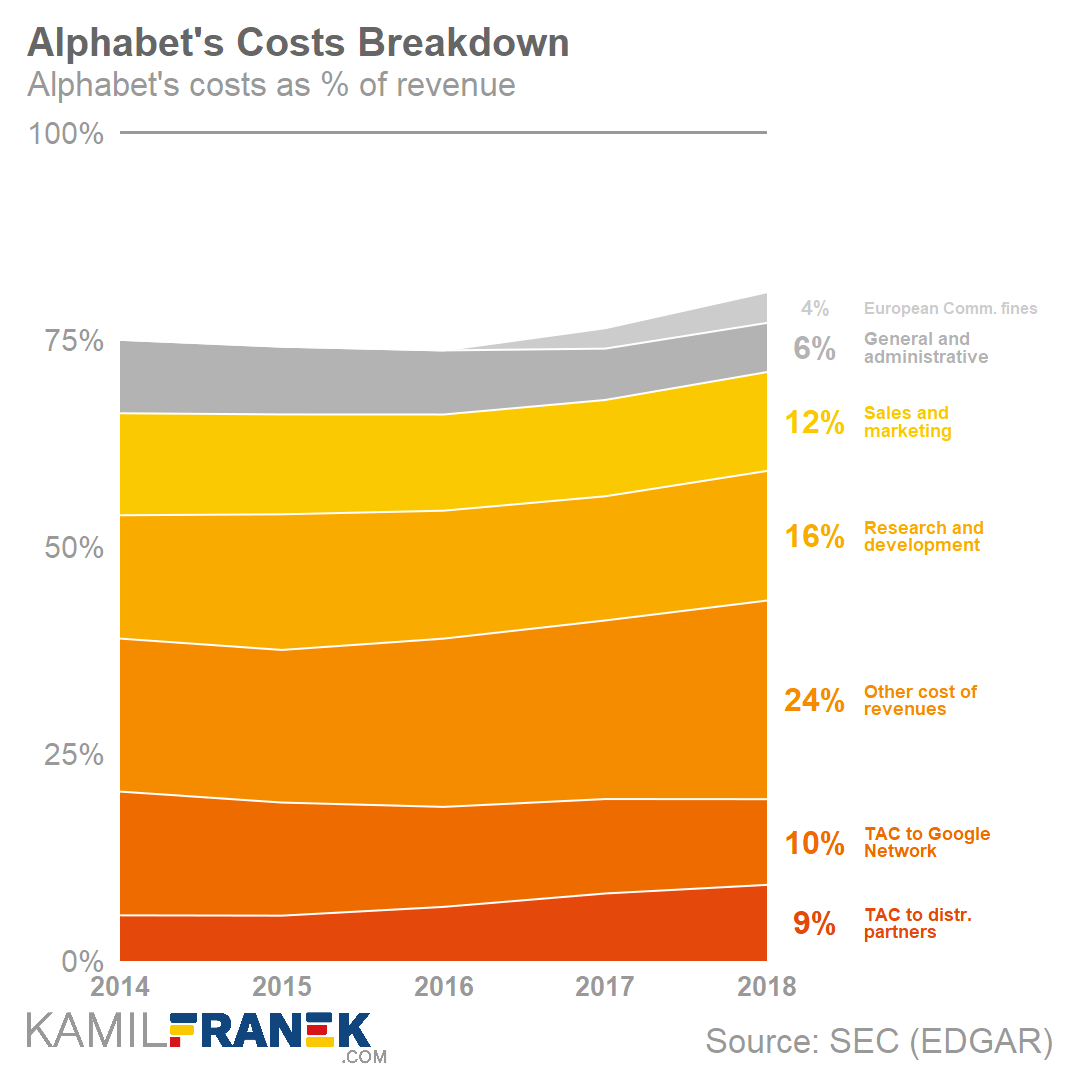 I love how this unorthodox visualization really add insights, showing how different cost categories have developed over time.
There are some things I would tweak to make the graph more visually appealing though. Particularly the benchmark line is too rough in my opinion.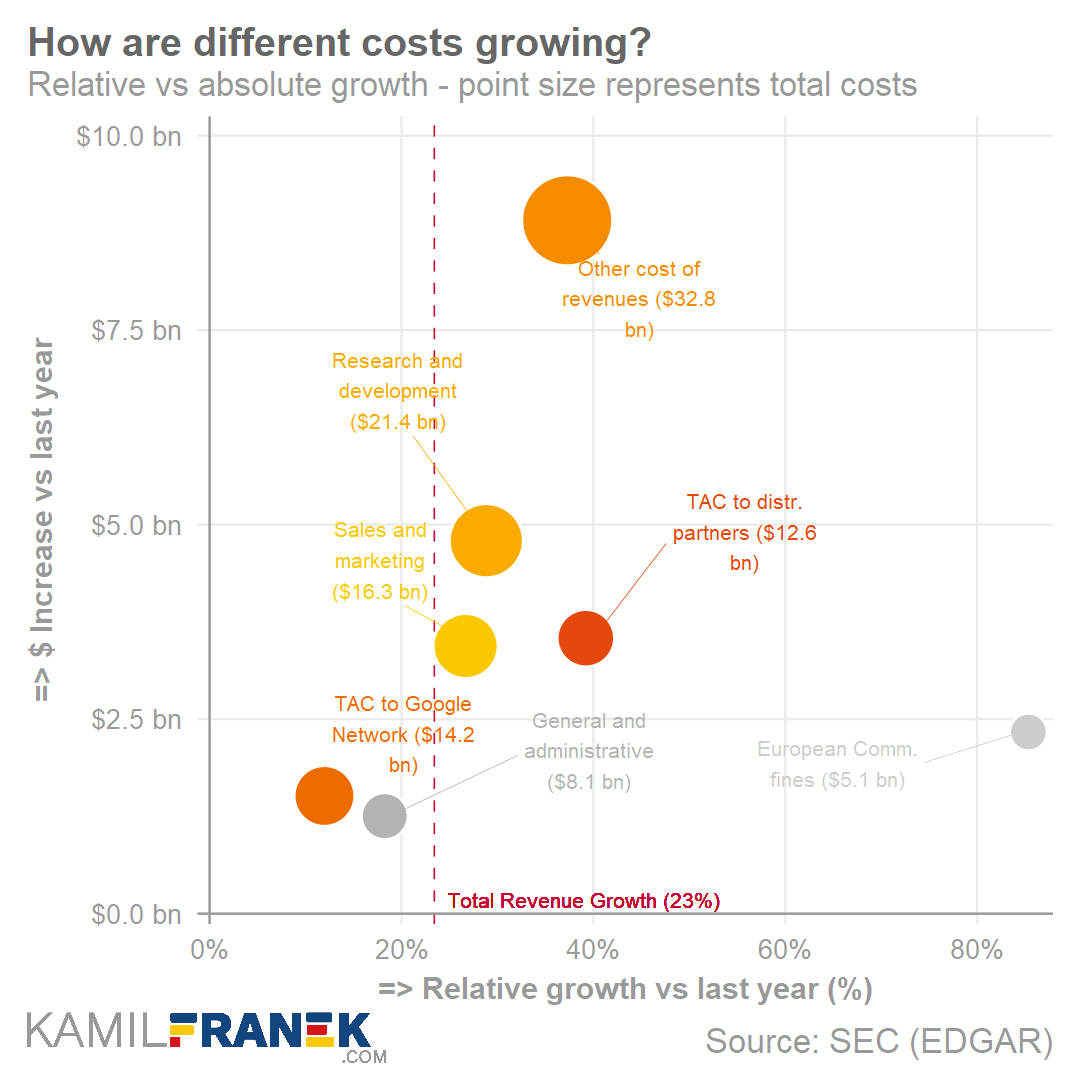 Very often, you don't need a specialized graph, but a well-formatted table might be much more effective.
Kamil shows two great examples. The first one with an integrated bar chart/sparkline, the second one relying strongly on color cues. I prefer the second one, as it better shows the hierarchy in the categories with the highlighted rows.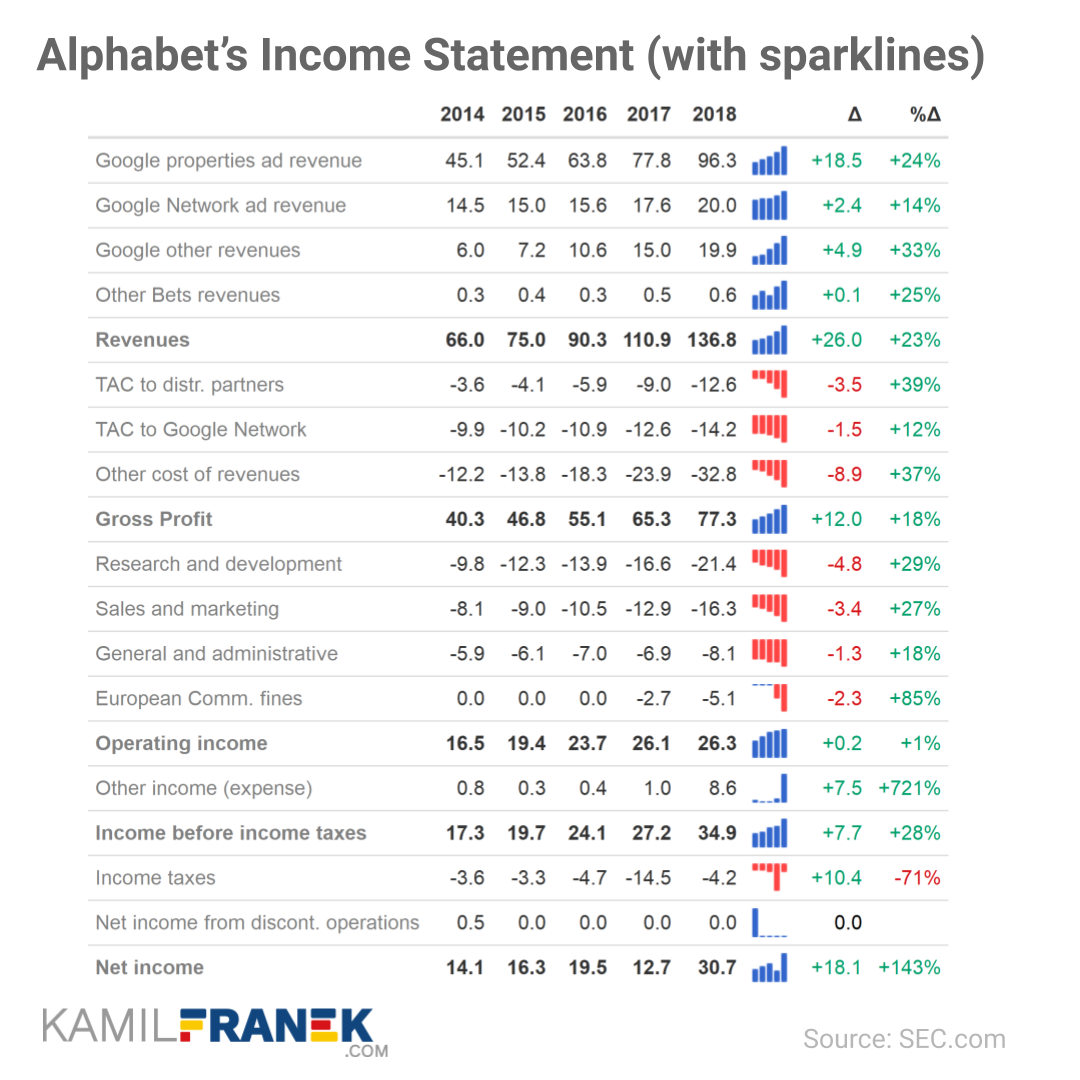 Kamil takes it a step further in the next table, but I think they become less and less insightful as more information is included: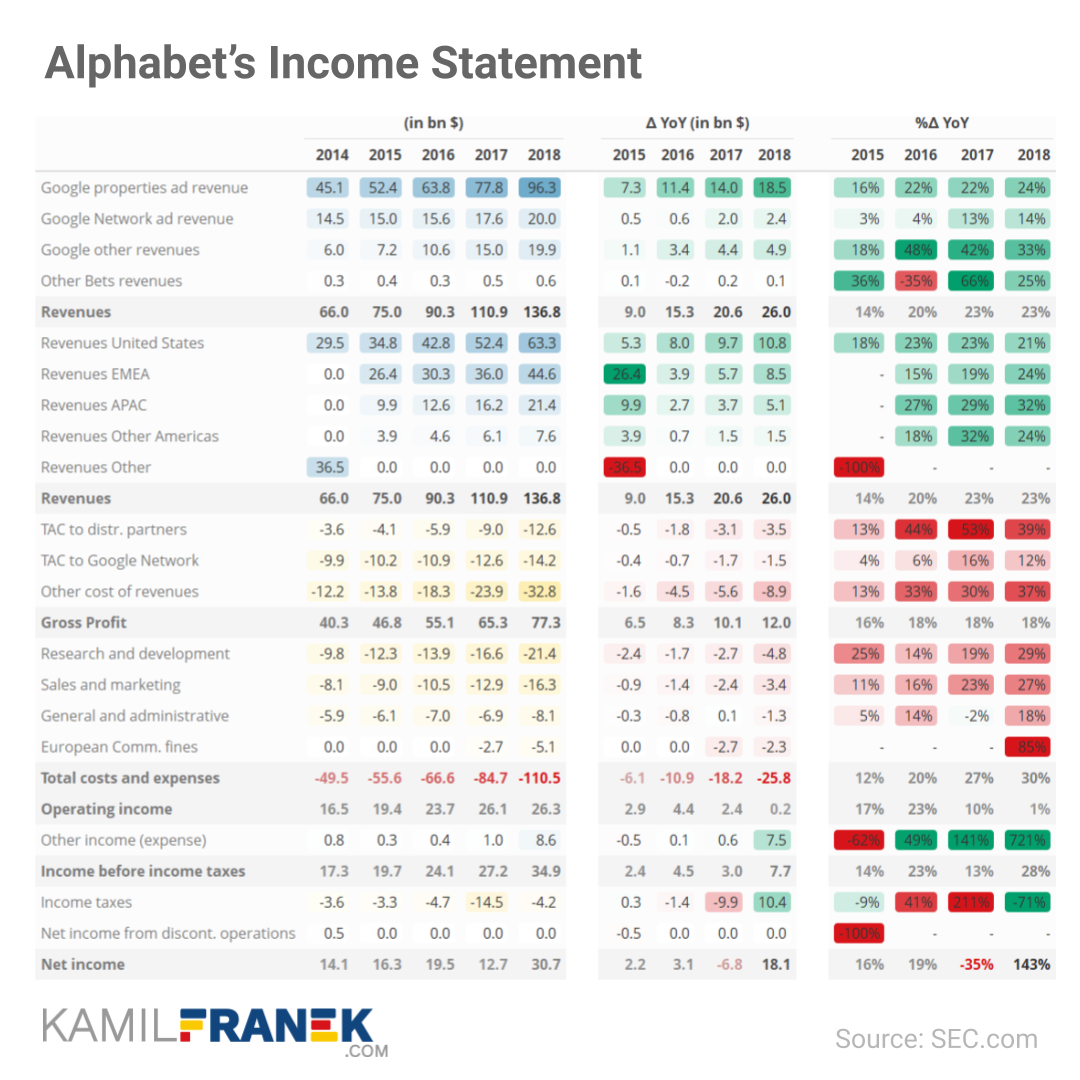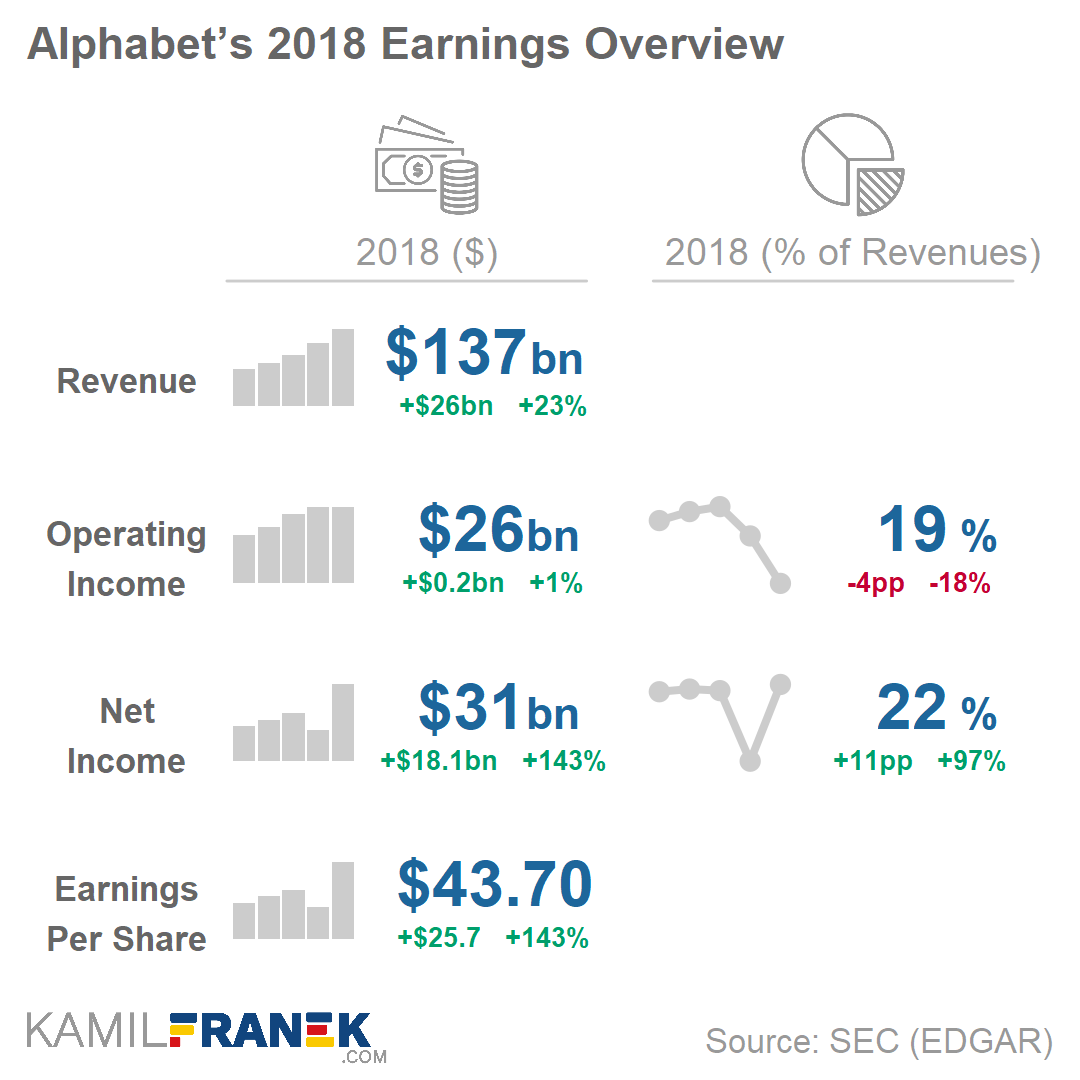 If you haven't yet clicked through, definitely check out Kamil's original post.
There he shares his perspective on the advantages and disadvantages of each of these visualization types, and where they work best in his experience.
Also check out Kamil's earlier post on How to Visually Redesign Your Income Statement (P&L).